Cash Management for Business Customers

Horizon Cash Management is designed specifically for businesses that want to manage their finances and make routine banking transactions conveniently from any PC with Internet access.
Whether you need to receive or send electronic payments, access account information quickly, or streamline your payroll process, we offer a simple solution for managing your cash. You not only get all the benefits of Horizon Online, you also get the following options:
Direct Deposit of Payroll - Electronically deposit employees paychecks into their personal checking or savings accounts via ACH transfers, regardless of where they bank...nationwide.

Accounts Receivable - Directly charge your customer's bank account for services, membership dues, utility payments, etc.

Accounts Payable - Pay vendors directly with ACH Funds Transfer. These transfers are a fast, accurate, and cost effective method of initiating payments.

Federal Tax Payment Service - Enables companies to electronically process both federal and state tax payments.

Wire Transfers - Initiate wire transfers online without leaving your office.

Security levels - Customizable by company for multiple users with varying levels of responsibility.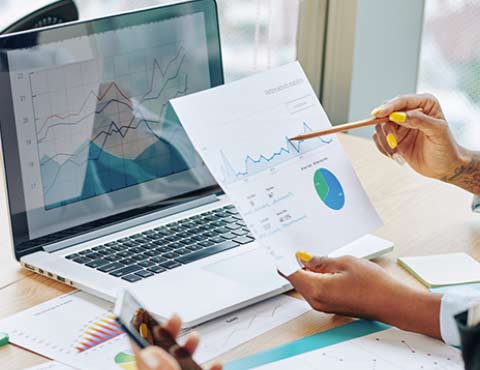 Your business, as unique as you are
Banking power without a lot of cost.
That's why we take the time to truly understand every aspect of your business - including the dreams and aspirations that drive it.