Horizon Online

FNB Bank's online banking is your 24 hour personal link to your accounts. 
View and print check images of both the front and back of your actual checks
Access account information instantly

Get up to the minute balances, review transaction activity, and see if checks have cleared

Make immediate transfers and schedule future-dated or ongoing transfers to occur automatically between accounts

Download transaction information into personal financial software

All you need is access to the Internet using a browser and service provider of your choice. No additional software is needed. All information is provided on a secure website.
Horizon Online Bill Payment

FNB Bank's Bill Payer Service makes bill paying more convenient than ever before. It is easy to use and is offered at no charge.
Each time you want to pay a bill, you select the payee from your list, update the amount to pay and the date to be sent.
You can set up a recurring payment schedule for fixed amounts, such as a car or house payment. You can also set up a one time payment or a variable payment for companies where the payment amount is different each month, like a credit card or utility bill.
E-Statements

eStatements make accessing your monthly statements easy, and it's an excellent filing system that allows you to save paper by only printing what you need, when you need it. Plus you can receive alerts to notify you when statements are available.
Banking online with FNB Bank has never been easier. With Horizon Online, you can avoid cluttered desks and overflowing file cabinets by enrolling in eStatements to view online copies of your traditional paper statements. Not only are eStatements received sooner, you have less mail to sort and fewer papers to file. View, download, save or print your eStatements at your convenience!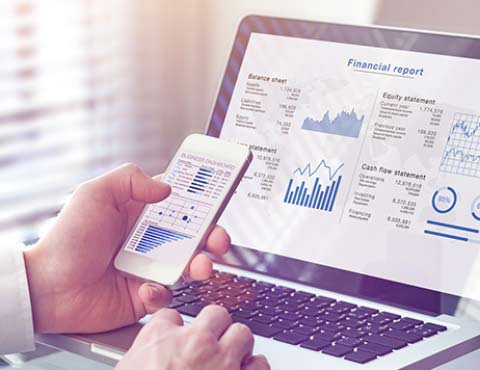 THE KEY TO OPERATING YOUR BUSINESS 
Efficiently handle payments, receivables and payroll.
Designed specifically for businesses that want to manage their finances and make routine banking transactions from any PC with internet access.